Community Services
Proteus is the premier provider of training, education, and community services within the agriculturally rich Central San Joaquin Valley. Since its inception in 1967, Proteus has been in a continuous state of evolution, adding and expanding services as the changing needs of the workforce emerge.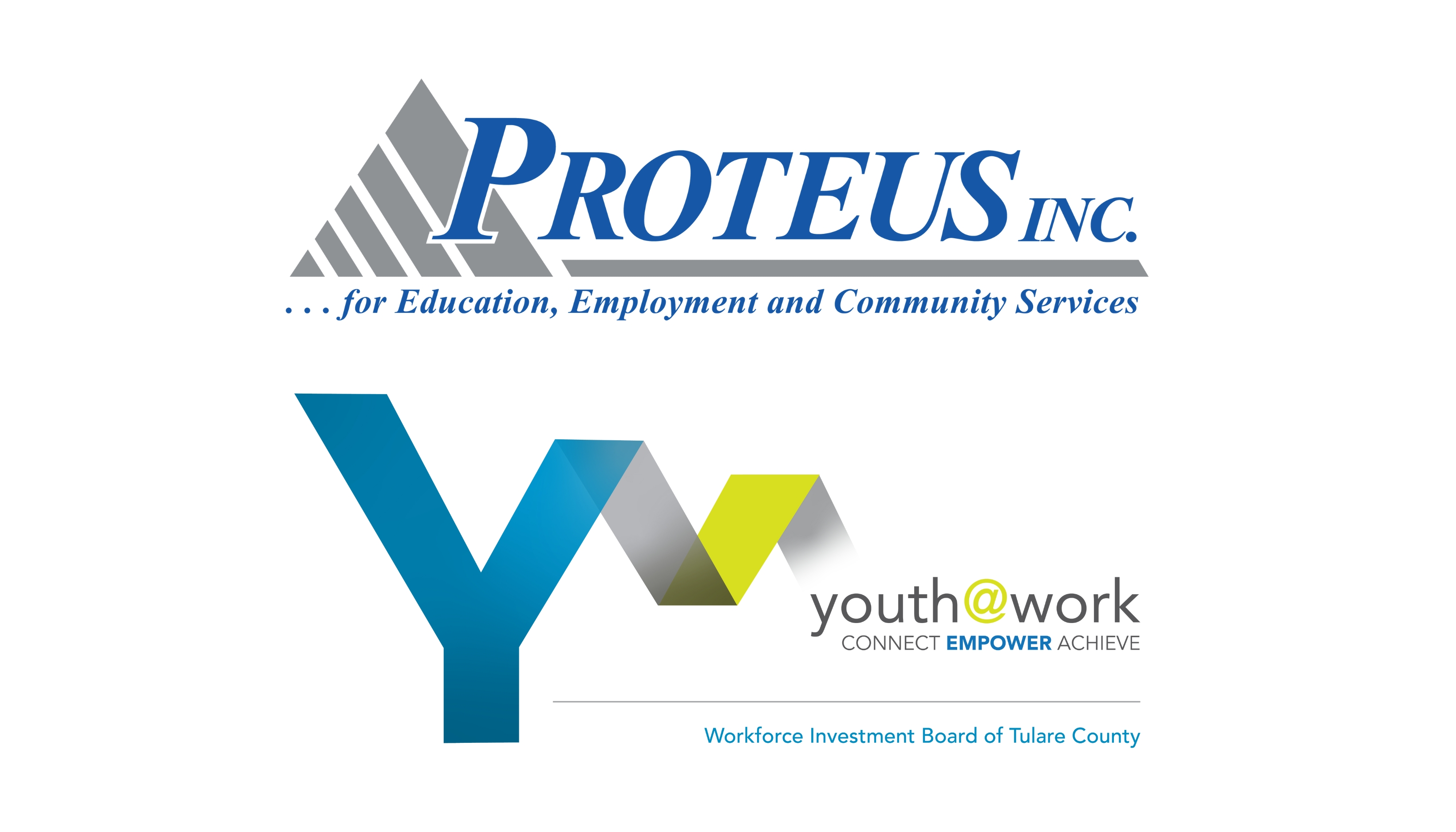 Proteus, Inc. is selected service provider for Youth@Work, a program that empowers youth with the tools, resources, motivation and support to navigate successfully into the world of work.  We are committed to providing in-school and out-of-school youth, ages 14-21, programs and services that will support them with the many challenges they will face. Partnering with local school districts, employers, and communities has been instrumental in Proteus's efforts to assist youth with their education and employment goals.  
Tools - - Information & Resources
Support - - Leadership & Mentoring
Direction - - Jobs & Work-based Learning Experiences
Additional Youth Services
Scholarship Opportunities
For many economically disadvantaged people, the dream of higher education cannot become a reality without financial assistance. Realizing this challenge, Proteus awards several scholarships to deserving students through a competitive application process.
Proteus, Inc. has given out hundreds of academic scholarships to students since the scholarship program began in 1992. Funding these scholarships is made possible through a variety of committee fundraising efforts, as well as through the generosity of Proteus employees who contribute their dollars each pay period.
Mike McCann Scholarship
Mike McCann Scholarship (2023)
Qualifying applicants must be low-income farmworkers, low-income Proteus customers (within the last four years), or a family member of either category. The amount and number of standard scholarships issued depends on available funds each year.  The award amount is $500 dollars. Acceptance of Scholarship Applications is typically announced in May of each year.

The application is due by Friday 3-31-2023
William M. Maguy Scholarship
William M. Maguy Scholarship
In memory of Proteus's long serving CEO, this $1,000 scholarship is awarded to a community -minded individual seeking a career in the social service field.  One William M. Maguy Scholarship is awarded annually.  Acceptance of Scholarship Applications is typically announced in June of each year.
Deadline: August 13th, 2023
Foster Family Agency
The short-term goal is to meet the physical and emotional needs and well-being of foster children as members of the foster family. This includes integrating the child into his or her foster home and community. The Proteus Foster Family Agency is dedicated to turning those tragic beginnings into happy endings for these children. The major emphasis is on a therapeutic setting within the Foster Family home designed to meet the educational, social and psychological needs of each child. The children are thoroughly screened to determine appropriateness for placement in a Certified Foster Family Home through a review of educational, social, psychological and psychiatric records. Those identified as appropriate for Foster Family placement need a caring and loving home, in which the foster children can grow and develop. The long-term goal is, whenever possible, reunification with the child's natural parents.

Foster Parent Preparation